369Tarot is the brainchild of clairvoyant practitioner Shilpi Chakraborty who is by profession an entrepreneur. Practicing spiritual healing techniques and leading people to fulfil their dream through divine guidance is her passion not a profession. This passion leads Shilpi to start her new journey at the peak of her career. Shilpi an MBA graduate is certified practitioner of Tarot reading, Oracle Card Reading, Bach Flower techniques, Pendulum Healing, Switch word and Angelic number techniques and Law of Attraction.
"If you only knew the magnificence of the 3, 6 and 9, then you would have the key to the Universe" — Nikola Tesla, Scientist.
As said by Albert Einstein, it is the vibration of our thoughts that manifest everything in our life. Our dominant thoughts are the mirror of our life. Every living creature on Earth knowingly or unknowingly operates through Law of Attraction. The only difference is that We the Human Being have the freedom to choose our thoughts and create our life through mind training.
Though this won't happen in a day. This needs constant effort and willingness to train our mind for our own good. Here 369 tarot will guide it's clients how to live a healthy and prosperous life by bringing minimum changes in their lifestyles and thought process.
Tarot Reading is an ancient practice and it has started to be used as divination tool from 18th Century. Through Tarot deck one can get universal guidance in finance, job, career, marriage, love relationship, health and so on. 369 Tarot not only gives insight to their client's present life situation but helps them to achieve optimum results by following simple and affordable remedies according to their problems.
Note: 369Tarot could guide you about the process, but manifestation of the same is solely depend on individual's willpower, positivity and effort. If you are giving 100% Universe will definitely revert in abundance whether it's love, money, health or so on.
Tarot Card Reading
Get Past, Present, and Future Prediction. Explore Your Possibilities with an Experienced, Authenticated Psychic.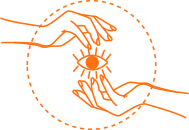 Oracle Card Reading / Angel Guidance
See what message Angel wants to convey. Angelic Guidance for any 3 questions.
Chakra Prediction
Maintain harmony between our body, mind and spirituality with Chakras.
Pendulum Reading
Feeling indecisive? A pendulum can help you find answers to yes or no questions.
One Remedy will be provided as complimentary with every reading.
Please note: remedies will be given as per the requirement of the situation. This could be combination of Bach, Switchword, Angelic Number, LOA or any two or three of them (This will be in complete discretion of 369Tarot).
Personalized Energy Circle
Get One Customized Circle based on client's need and requirement.
Successful Client Stories
Don't take our words, see what our customer says. 
Her Prediction was magical! She told me about few things which were indeed true and I realised over time that those events were actually happening in my life but I never observe it properly. She threw light on my surroundings and the people I am dealing with, about their true nature and characteristics. But the most important change she has brought to my life is positivity which proved to be very helpful. The ray of hope I got from her remedies helped me to tackle any situation and problems. Now I have become a very positive person who has the courage to make her dream come true. Loads of Love to Shilpi and 369Tarot. Keep going and always enlighten us with divine guidance.
I was not at all a believer in the tarot card. But surprisingly the prediction was true from 369 Tarot. I asked them 2 questions. I was not sure even about the second answer but in couple of days few events shocked me and I had to say the tarot was true to the core. Her guidance helped to look at the hurdles of my profession and now I take my decisions consciously while handling my clients and colleagues. Thank you so much. You are Love 369 Tarot.